There are those special people that we can only be so lucky to end up working with... mine is the trio, JJJ.
Meet Jonna, Jeff and Jackson.
I first met JJJ through my family and was hired to do a newborn session with them 6 years ago in 2010.
While not a new photographer, I was still fairly new to newborn shoots and let's face it, it was 6 years ago! It's easy to see how amazing this family was, and how new (is that a nice way to put it?) my photography skills still were at this point!
Fast forward to 2 years later to 2013. I had returned to Rochester for a visit during my worldly travels and found myself priveledged to shoot JJJ again, now with many more family shoots under my belt, new equipment and a load of travel experience behind me.
JJJ asked me again to capture their sweet Jackson and family... now 2 years old! Luckily for us, mother nature dumped snow on Rochester that day for Jackson's first time in the snow!
Here are a few bloopers. There were 3 adults who couldn't stop laughing and a wee little guy who couldn't figure out what this cold, white stuff was. What a pleasure to be able to work with this amazing family again!
Let's fast forward 2 years again to 2016! I am now a mother myself and Jackson is 6 years old! He and my daughter have played together and he is such a great inspriation and teacher to her! I was so happy to be lucky enough to schedule another session with JJJ again. We did a 2-part shoot with just the boys first and then completed the shoot with all three J's.
And what is the highest complement to your images? Receiving a holiday card covered in them!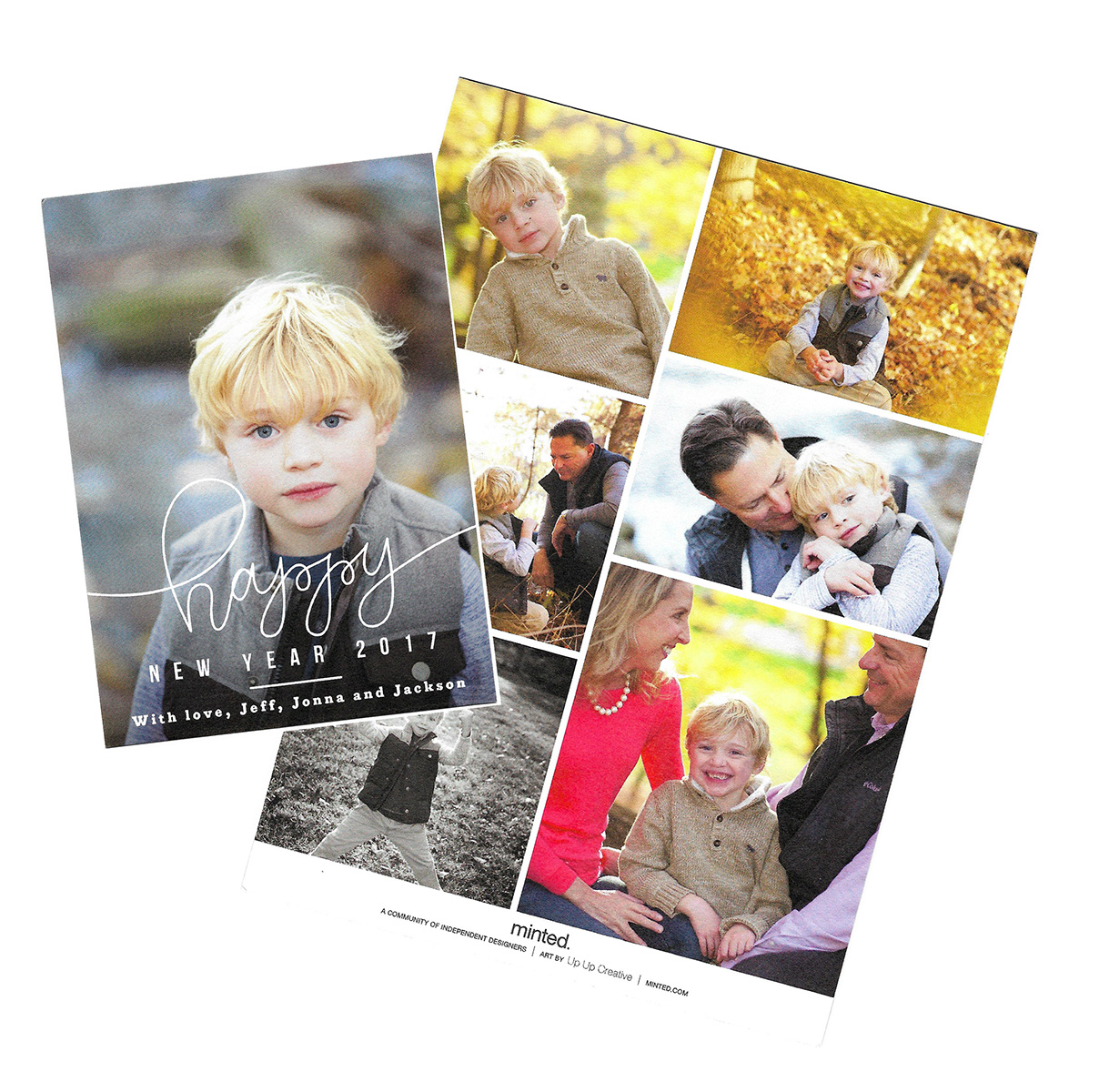 To say it's an honor to work with such an amazing, funny and free family is an understatement! They are a fun, kind and energetic and enjoy the outdoors as much as I do. They were always up for climbing and jumping and getting dirty...
I hope you enjoy not only the growth of this amazing family, but also the growth of my photography throughout this 6 years!
Enjoy some additional images from the past 6 years...